It's no secret that Italy is renowned for its carb-loaded cuisine, but in Tuscany, it's not the bread that steals the spotlight. Traditionally bread crafted without salt, Tuscan bread can be a little underwhelming on the taste buds.
However, if you're a bread enthusiast in Florence, I have good news. There's a bakery in Florence that specializes in crafting bread that is far from mundane. It's called S.Forno, and it's one of the last of its kind in Florence.
It's been going strong for over 100 years and it's one of the few in Florence that still does all its baking onsite with its original oven, instead of doing it outside of the city and bringing it in each morning.
Today it's part of the Il Santo Bevitore group, which also has a restaurant (Il Santo Bevitore) and wine bar (Il Santino) but prior to that, it was owned by a local baker who ran the place for the previous 40 years. He partnered with Il Santo Bevitore to keep the tradition going when he needed to take a step back.
The team at Il Santio is known for keeping local and historic places alive, by bringing in their unique charm without overstepping on the heritage of the space. In this case, they brought in a Florentine Antiques specialist to find new pieces that could fit seamlessly with the old. Actually one of the only signs of the new branding is the name S.Forno sprawled across a chalk board next to the baskets of fresh bread.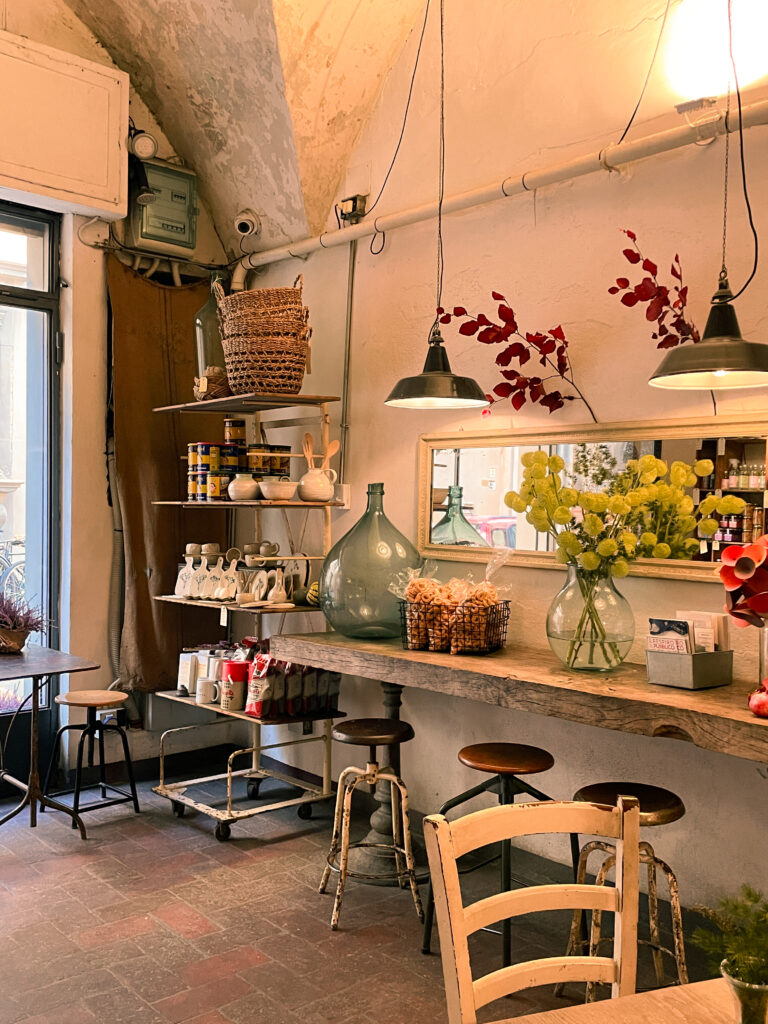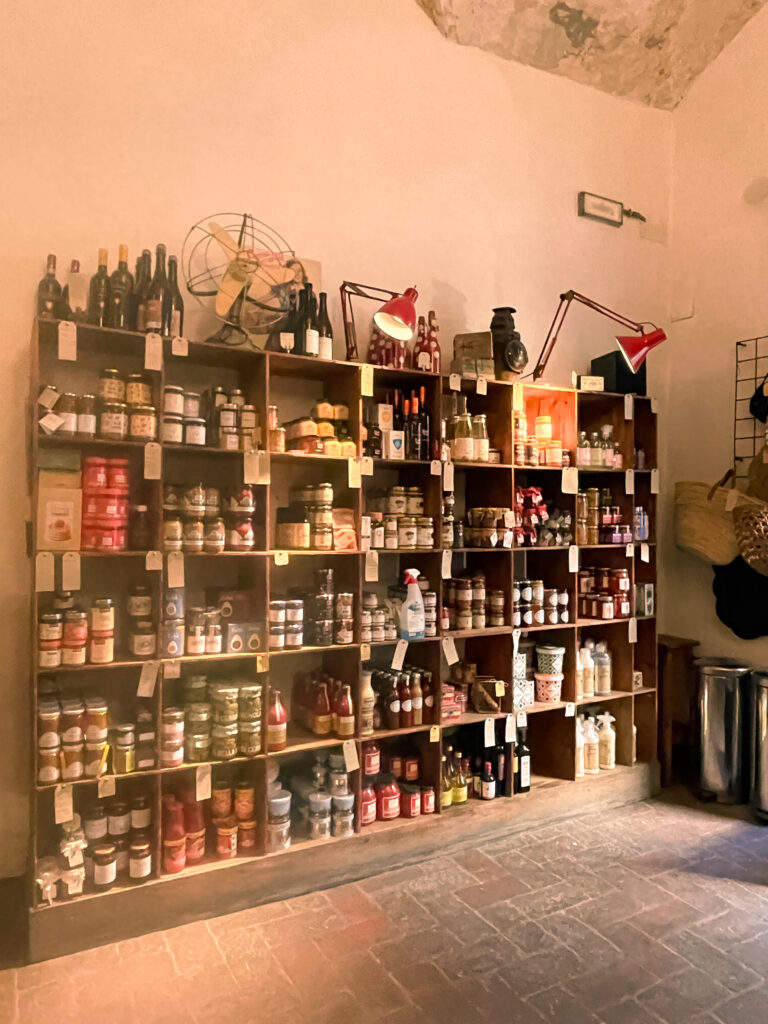 While it's still at it's core a panifico, this charming corner store offers much more than just bread.
If you're looking for some culinary souvenirs, they have an array of specialty sauces, pestos, and jars filled with delectable treats like caponata all displayed on simple rustic wood shelving.
I love to stop in for a quick bite, which usually includes a pizza al taglio or warm focaccia. In addition to the traditional Italian loaves and pastries, S.Forno also offers a variety of baked goods.
For example, their schiacciata is a type of flatbread that is perfect for making sandwiches or dipping into soups and stews. It's made with olive oil, salt, and sometimes herbs. If you've indulged in a panino while in Florence, chances are you're sandwich was crafted with schiacciata.
They also have specialty bread such as ones made with walnuts, dried fruits, and anis. Plus they always have a selection of incredible pastries and occasional fresh pasta if you get there before it's gone.
What makes S.Forno stand out as a top bakery in Florence is their commitment to using top-notch ingredients and traditional baking techniques. It's their dedication to tradition that makes this place stand out, creating flavors that are absolutely amazing that continues to captivate locals even a century after its establishment.